Osaka Tours are available on a daily basis.
Osaka tours are guided by government licensed and certificated tour guides in Osaka.
Osaka Tours usually departs from Maikoya Osaka at 10am in the morning.
Osaka Tours usually returns to Maikoya Osaka at 6pm in the evening
Osaka Tours costs ¥3000 per person ( Minimum of 10 guests, we accept small groups too)
Osaka Tours had an additional cost of ¥400000 if a private van is needed. Osaka Tours had an additional cost of ¥900000 if a tour bus is needed.
Osaka Tours can be adjusted based on your specific needs and desires.
Osaka Tours participants are allowed to keep their belongings at Maikoya Osaka (Depends on the group size)
Osaka tour itineraries may slighly change based on the weather and season. 
Osaka Tours also provides tours without tour guides.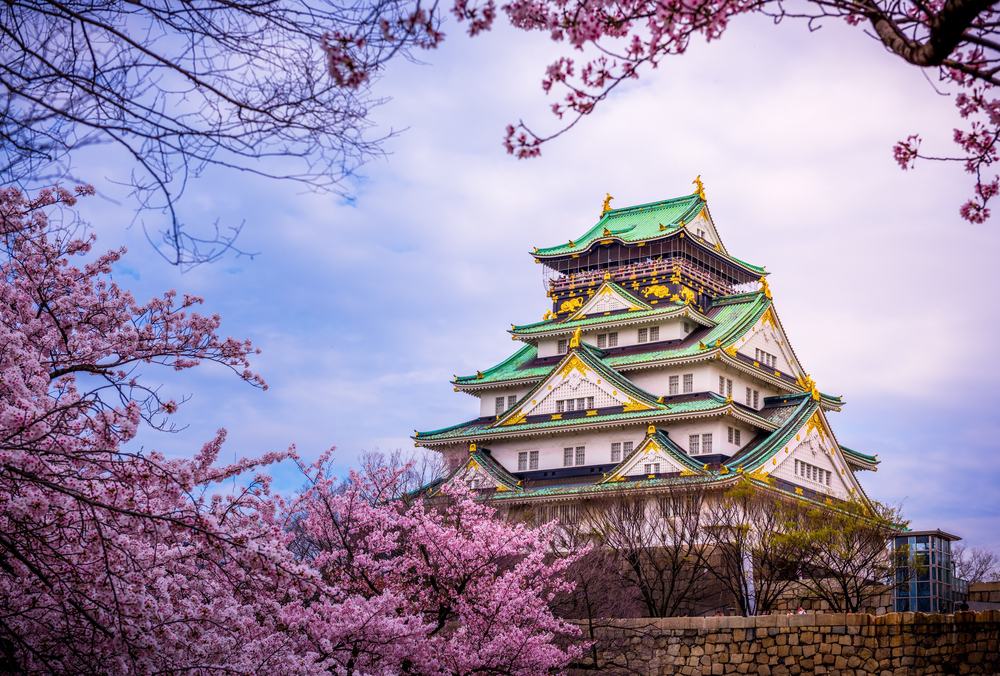 Osaka Most Famous Places Tour- Itinerary
-Umeda Sky Building (optional)
-Osaka Castle
-Osaka Castle Park
-JoTerrace Osaka Castle
-Shinsekai – Tsutenkaku
-Dotonbori
-Shinsaibashi Tsuji
(public Transportation or private car/tour bus)
Osaka 1 Daily Food Tour – Itinerary
-Kuromon Food market
-Namba Dogu Yasuji
-Dotonbori
-Dotonbori River
-Shinsaibashi Arcade
(Walking only)
Osaka 1 Daily Shopping Tour- Itinerary
Hankyu Department Store Umeda
Osaka Station City Umeda
Daimaru Shinsaibashi
Tokyu Hands Shinsaibashi
(public Transportation or private car/tour bus)
Osaka 1 Daily Shopping Tour- Itinerary
-Abeno Harukas
-Shinsaibashi Arcade
-Rikyu Outlet Mall Or Sanda Premium Outlet Mall
(public Transportation or private car/tour bus)
Osaka 1 Daily Tour for Families with Kids – Itinerary
-Osaka Aquarium Kaiyukan
-Legoland Kaiyukan
-Osaka Kids Plaza
-Dotonbori game centres, arcades
(public Transportation or private car/tour bus)
Osaka with Kids 1 Daily Tour -Itinerary
-Spa World (can be extended to 1 day)
-Universal Studios Japan (can be extended to 1 day)
(public Transportation or private car/tour bus)
Osaka 1 Daily Tour for History lovers – Itinerary
-Sumiyoshi Taisha
-Shi-Tennoji Temple
-Osaka Tenmangu Shrine
-Osaka History Museum
-Osaka Museum of Housing and Living
(public Transportation or private car/tour bus)
Osaka 1 Daily Educational Tour for Schools and Academics – Itinerary
-Osaka University Campus
-Osaka Museum of Housing and Living
-Kwansei Gakuin University Campus
-Kobe Museum of Earthquake
(public Transportation or private car/tour bus)
Osaka 1 Daily Tour for Business Travelers
-Osaka Museum of Entrepreneurship
-Osaka Innovation Hub in Grand Front Osaka
-Shinsaibashi Shopping Arcade
-Business in Japan  short course at Maikoya Osaka
(public Transportation or private car/tour bus)
Osaka 1 Daily Tour for Animal Lovers – Itinerary
-Osaka Aquarium Kaiyukan
-Tennoji Zoo
-Owl cafe and rabbit cafe
(public Transportation or private car/tour bus)
Osaka 1 Daily Tour for Food Lovers – Itinerary
-Sake Tasting and cooking class at maikoya Osaka
-Dotonbori / Shinsaibashi street food sampling
-Trip to Kuromon market
(public Transportation or private car/tour bus)
Kobe 1 Daily tour -Itinerary
-Hakutskurua Sake brewery Museum (Optional)
-Sannomiya Arcade
-Kitano Foreign Settlements
-Rokko Mountain Rope-way (Optional)
-China Town
-Harborland , Kobe Mozaiq
(public Transportation or private car/tour bus)
Kyoto 1 Daily Tour -Itinerary
-Kiyomizu Temple
-Gion District
-Kinkakuji
-Fushimi Inari Temple
-Arashiyama Temple
(public Transportation or private car/tour bus)
Nara 1 Daily Tour -Itinerary
-Sodaiji
-Deer Park
-Nara National Museum
-Owl cafe
-Kasuga Taisha
-Kofuku-ji
(public Transportation or private car/tour bus)
Nara-Kyoto 1 Daily Tour -Itinerary
-Sodaiji (Nara)
-Nara Deer Park (Nara)
-Kiyomizu Temple (Kyoto)
-Fushimi Inari (Kyoto) (Kyoto)
(public Transportation or private car/tour bus)
Mount Koya 1 Daily Tour -Itinerary
Koyasan Okunoin
Kongobuji Temple
Koyasan Danjo Garan
Koyasan Daimon
(public Transportation or private car/tour bus)
Himeji 1 Daily Tour -Itinerary
-Himeji Castle
-Koko-en Garden
-Mount Shosha, Engyouji Temple
-Akashi Kaikyou Bridge
(public Transportation or private car/tour bus)
Hiroshima 1 Daily Tour- Itinerary
-Hiroshima Peace Memorial (Atomic Bomb Ground Zero)
-Shukkeien
-Hiroshima Castle
(Bullet train + Taxi)
Wakayama 1 Daily Tour – Itinerary
-Wakayama Castle
-Wakayama Adventure World
(public Transportation + taxi)